Oakley Grange Sample Menu Choices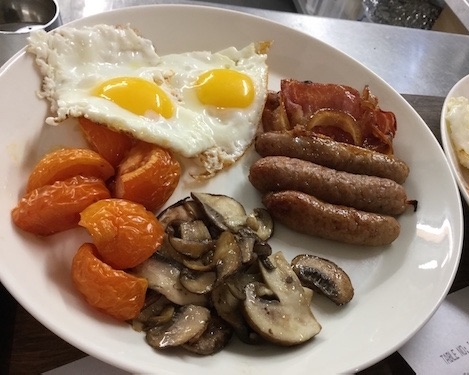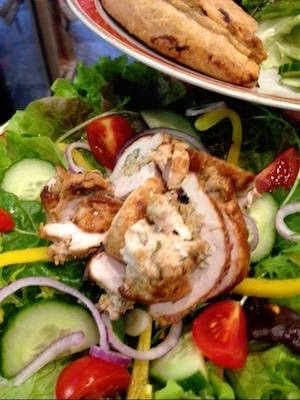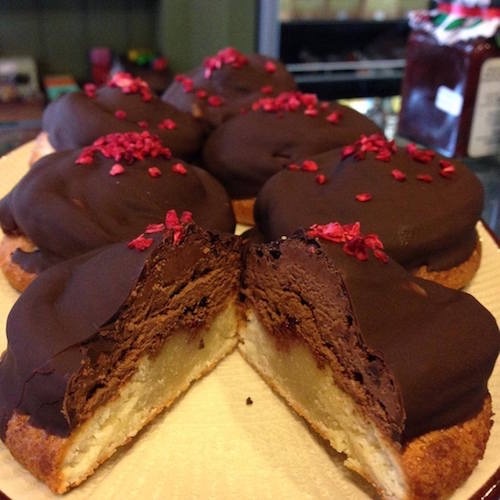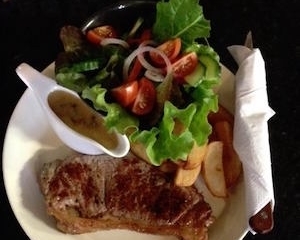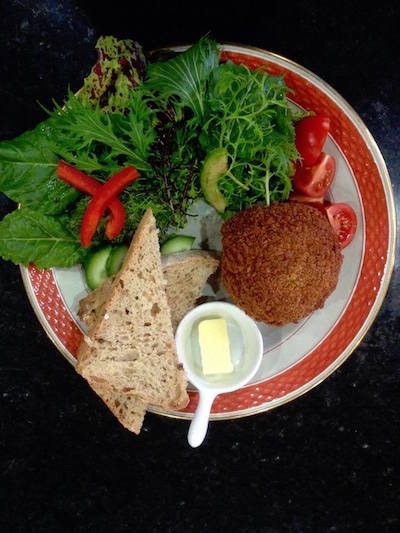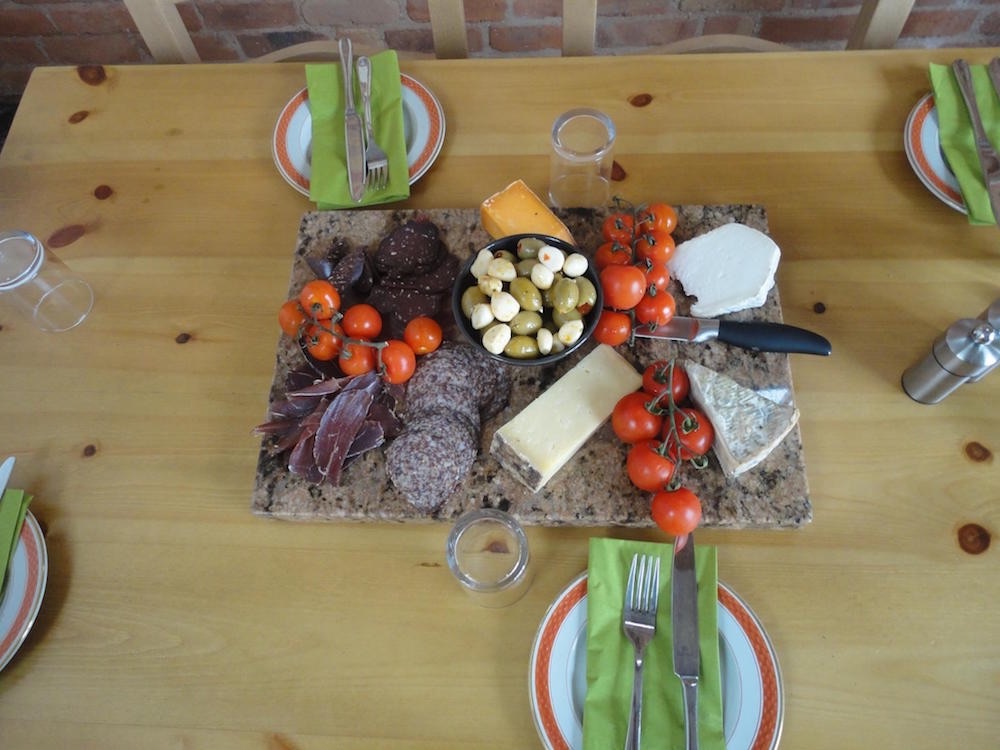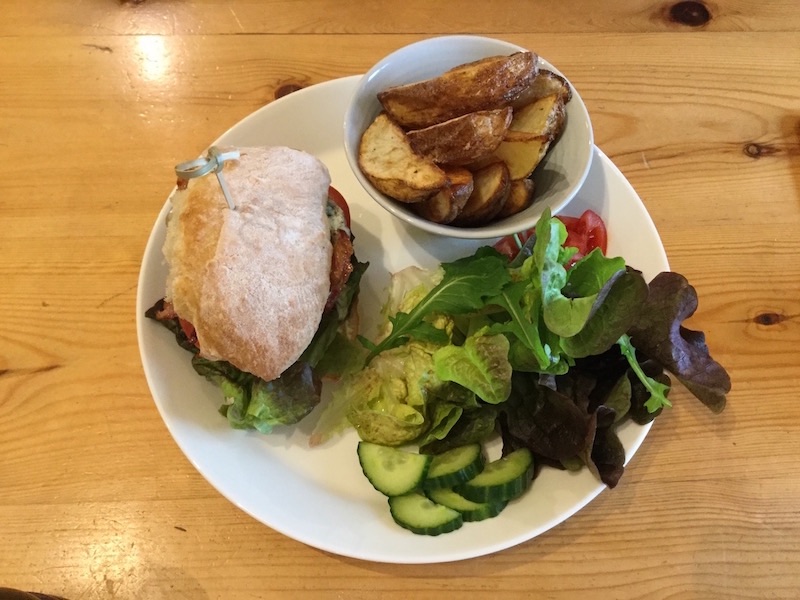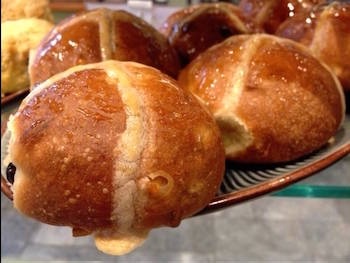 The Hungry Farmer's Breakfast - Three Pork Sausages, three rashers of dry cured oak smoked bacon and two eggs with roasted tomatoes, mushrooms and two slices of toast - £8.50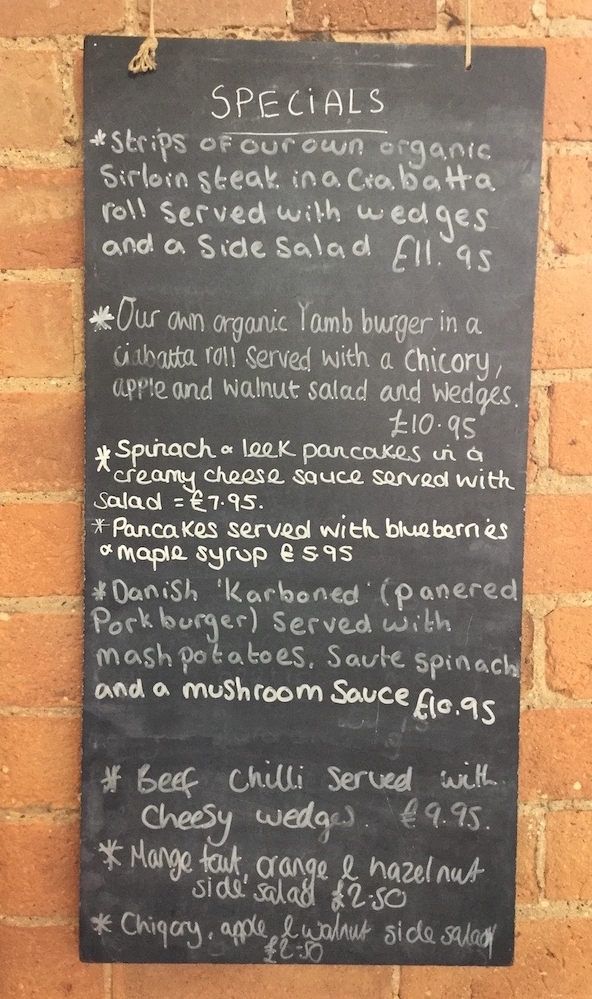 Chicken & Three Cheese Pie - Homemade pastry filled with organic chicken, mushrooms, onions and cheeses served with salad and bread - £8.95.
All Day Sandwiches - We offer a great choice of fillings, all freshly prepared on our homemade artisan bread, such as Brie & Avocado: Cheese & Hot Apple Chutney: Sausage & Crispy Bacon: Organic Chicken Breast & Mayo: Beef & Beetroot Chutney to mention but a few - from £4.95
Afternoon Tea For Two - A selection of rustic miniature sandwiches, two sweet scones with jam and cream, two cakes of your choice and a bottomless pot of tea or cafetiere of coffee and a soft drink - £27.50
A Great Choice of Treats - All homemade and including Scones, Cookies, Teacakes, Tarts and of course slices of Cake - from £1.25
Vegetarian Options - Are always available on our menu. We try our best to accommodate other dietary requirements, but to be on the safe side please let us know how we can help before you come.
Various Light Bites - Delicious freshly made Soup served with our homemade bread: Ploughmans: 3-B Beef Burger -(Bacon/Blue Cheese/Burger): Quiche: Pizzas and Salads.
The Devil's In The Detail...
'I asked for avocado with scrambled eggs and granary toast and I got it...... So accommodating, I love this place!'