The Delicatessen At Oakley Grange
THE DELICATESSEN AT OAKLEY GRANGE FARM.
WE ARE OPEN AS USUAL WITH COVID PROCEDURES IN PLACE & LOOK FORWARD TO SEEING YOU..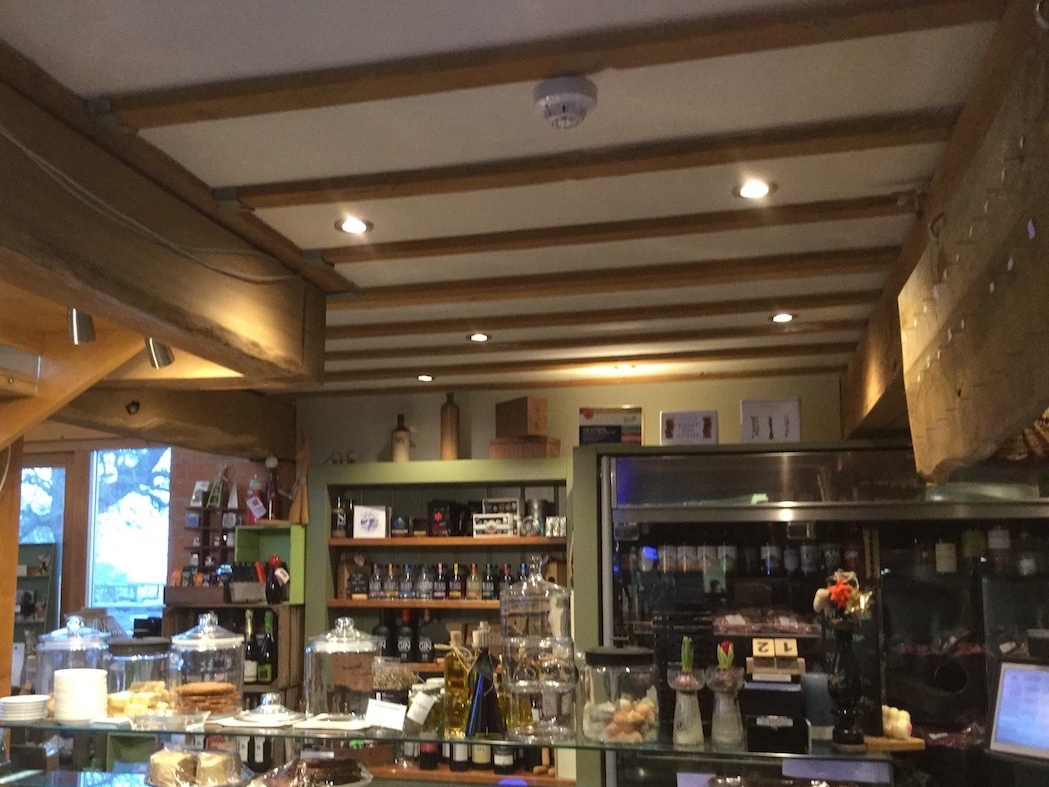 In Our Delicatessen You Will Find Carefully Selected and Homemade Food, Handcrafted Beers & Bespoke Spirits and Unusual Gifts & Cards.
To Eat... Artisan Breads and Cakes made from Organic Ingredients, Organic Meats and Sausages from our Farm, Organic & Non-Organic Cheeses, Seasonal Jams, Chutneys and Vinegars, Infused Oils on Tap, Biscuits, Chocolates, Fudge and even Sugar Mice!
To Drink... Organic and Non-Organic Wines, Spirits, Ciders and Craft Beers, Fruit Juices, Teas, Coffee and Non-Homogenised Milk.
To Give... Lovely Gifts and Cards as well as Oakley Grange Farm Gift Vouchers.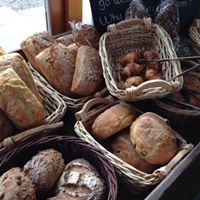 Artisan Breads
Our delicious breads are freshly made by our Baker using organic ingredients and Artisan methods, giving a wide variety of tastes and textures for you to choose from. For instance, on a daily basis you will find Granary, Ciabatta, White Bread, Tea Cakes, Plain & Cheese Scones as well as our speciality breads such as Walnut, Olive, Sourdough and Focaccia that are made to order. To ensure we have your favourite available, just give us a call the day before and place your order.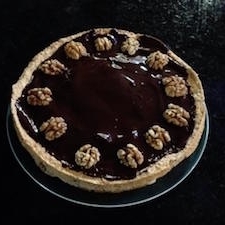 Cakes, Pastries and Cookies
The scrumptious cakes and slices that you try in our Café are also available for you to take home. If you need a whole cake or several pastries, please let us know in advance so we can ensure you won't be let down. You can find our cake selection on our Menu page which of course features our famous Danish Hazelnut Tart, one of our customers' and Inger's favourites. We also have a hand picked selection of boxed biscuits and treats that make lovely gifts if you can bare to part with them!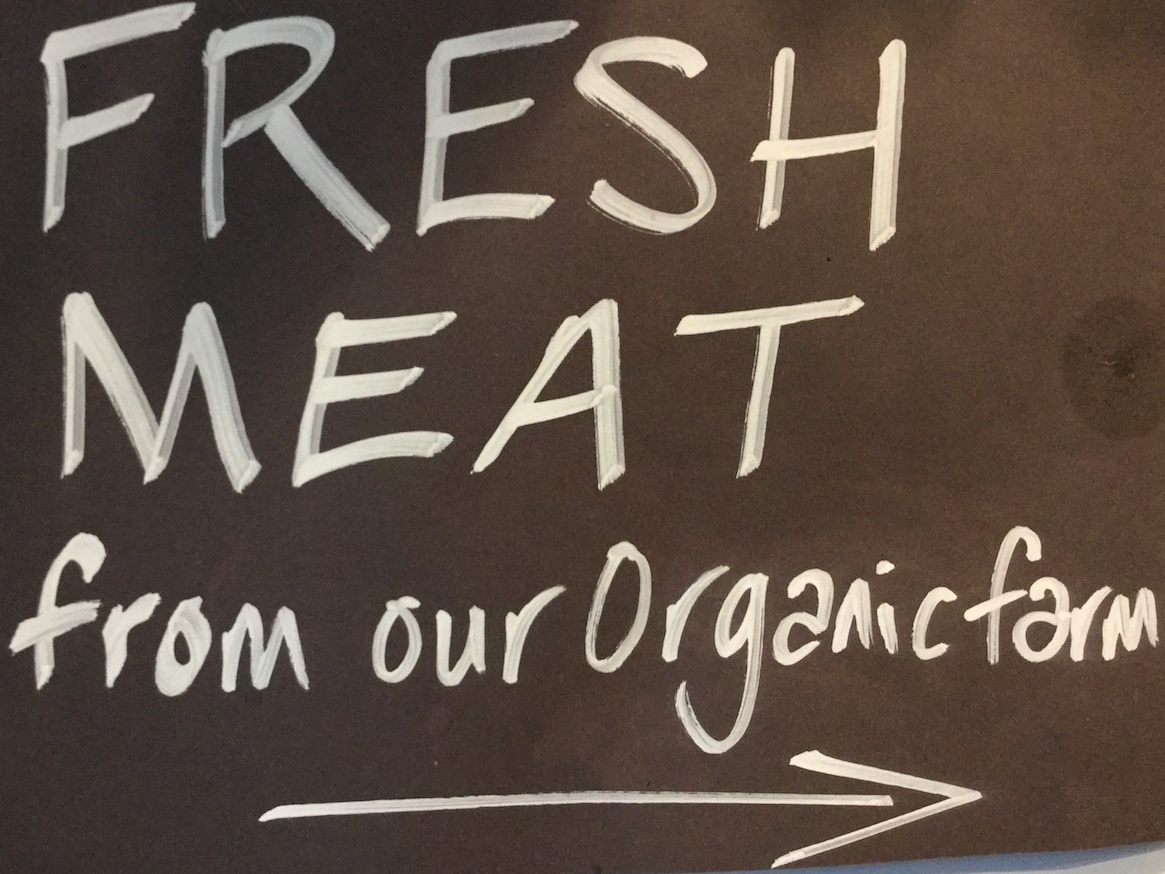 Organic Meats, Sausages, & Eggs
Our organic, Beef, Pork and Lamb come from our Farm and are vacuum packed in our kitchens. Our homemade sausages contain our Pork and breadcrumbs from our freshly made breads. Our different varieties of Free-Range Hens produce certified organic eggs with blue, white or brown shells. For the inside story on the chickens, please click here.The great tasting Venison Salami comes from one of our specialist suppliers,Great Glen Charcuterie in the Scottish Highlands.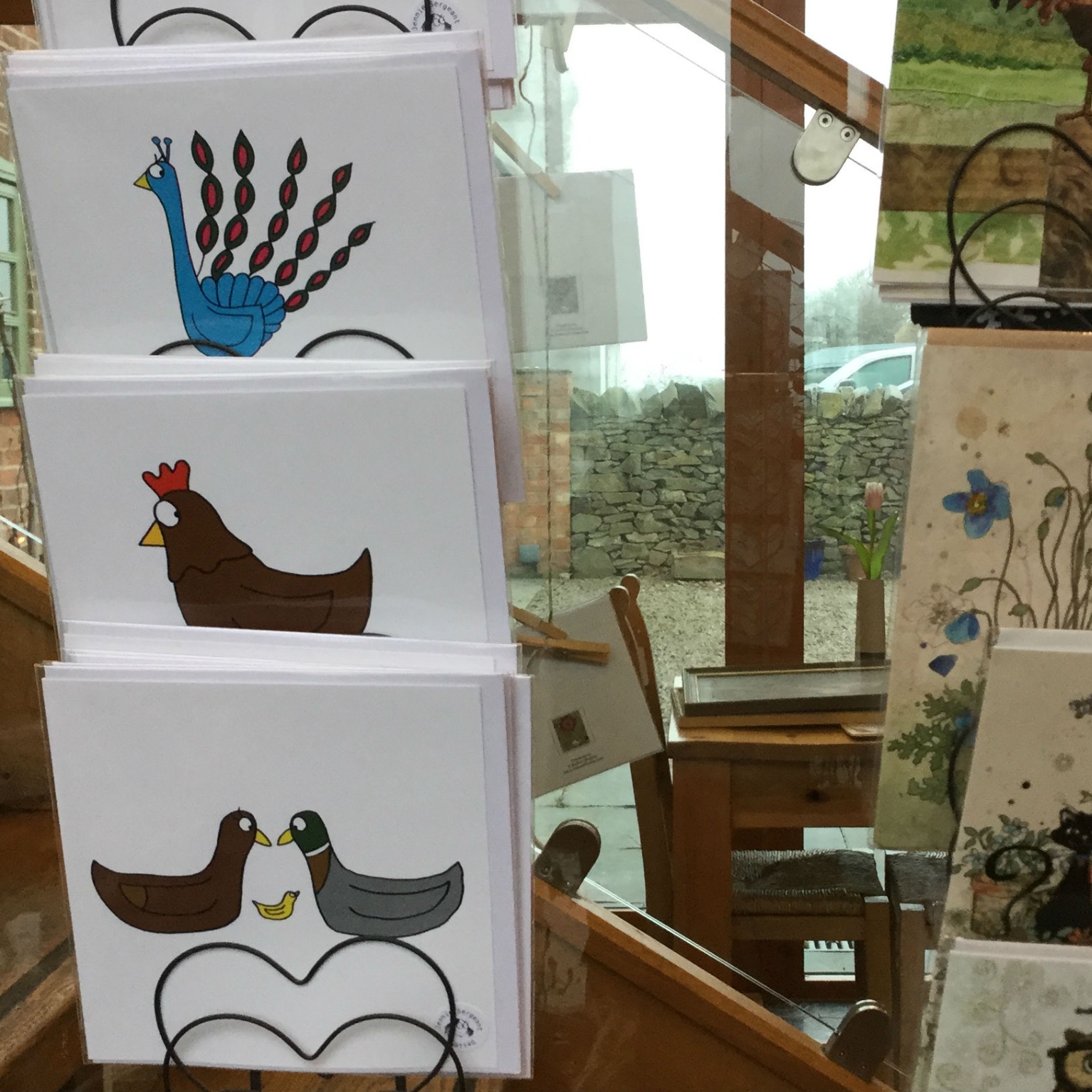 Gifts, Cards & Crafts...
We try to find unique gifts that you don't see every day - and we think we've succeeded! The cards and gifts we choose (some edible - everyone loves chocolate and fudge - some not!) are either sourced locally or from small companies who have a passion for quality and individuality. We love to support small, local craftspeople, so the artwork on display around the Deli and our delightful Jewellery doesn't travel very far to get to us!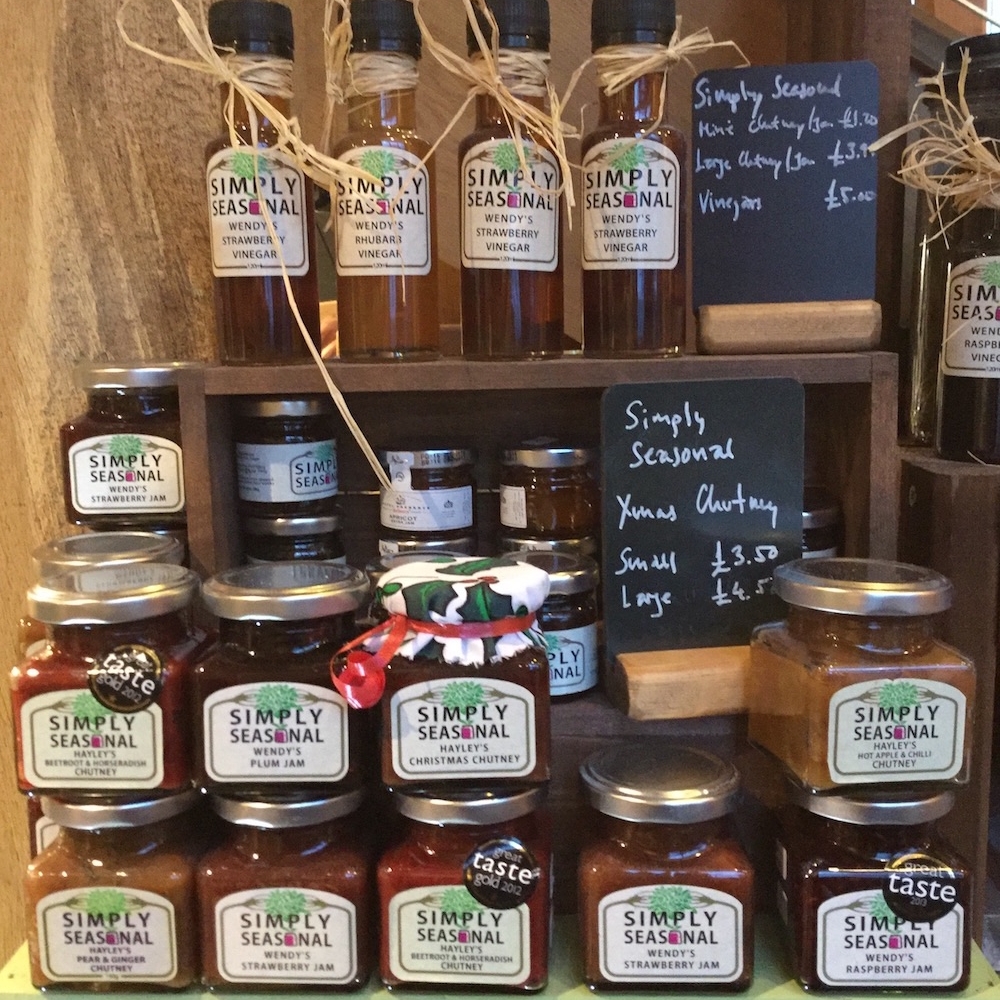 Infused Olive Oils, Chutneys, Jams & Honey.
Apart from adding a special taste to your cooking, our infused Olive Oils 'on tap' are a great gift when presented in one of our unusual glass bottles and complemented with our personalised 'finishing touch'. Seasonal Chutney, Jams and Vinegars come from a close friend of Inger's and the Honey is from local Beekeepers whose hives are situated on the Farm. If you click here you can find out more information.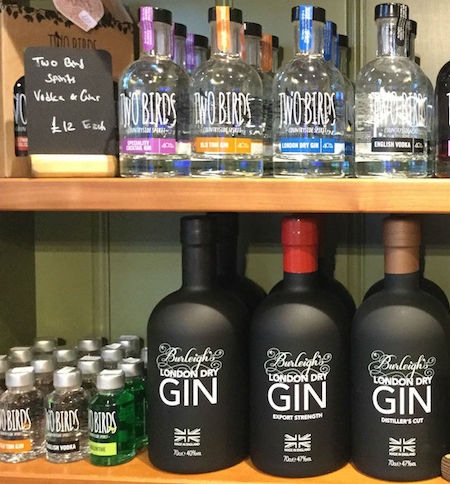 Drinks at The Deli.
It's not all about Tea and Coffee - although we do have some seriously good varieties available for you to try - we now also have some of the more unusual organic Wines, Gins, Ciders & Beers from select and craft breweries and distilleries in the UK. The bottle design, presentation and different sizes available just make them great presents too! Our Suppliers can be found by clicking here.
Just Saying...
'Your Bread & Cakes are amazing, my friends think I make them myself............ I don't comment!':)