Organic Farming At Oakley Grange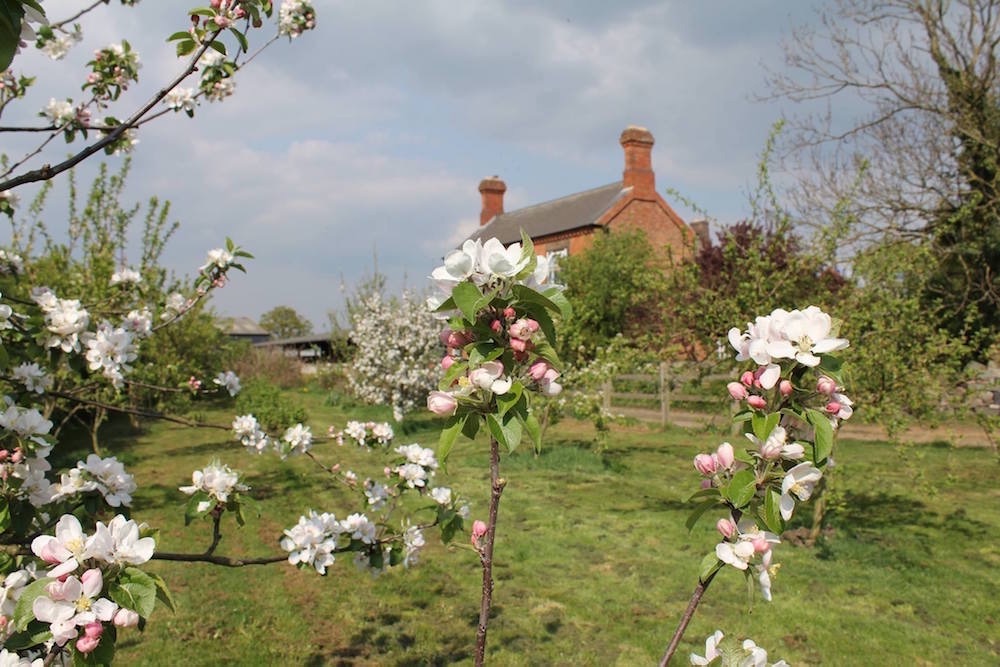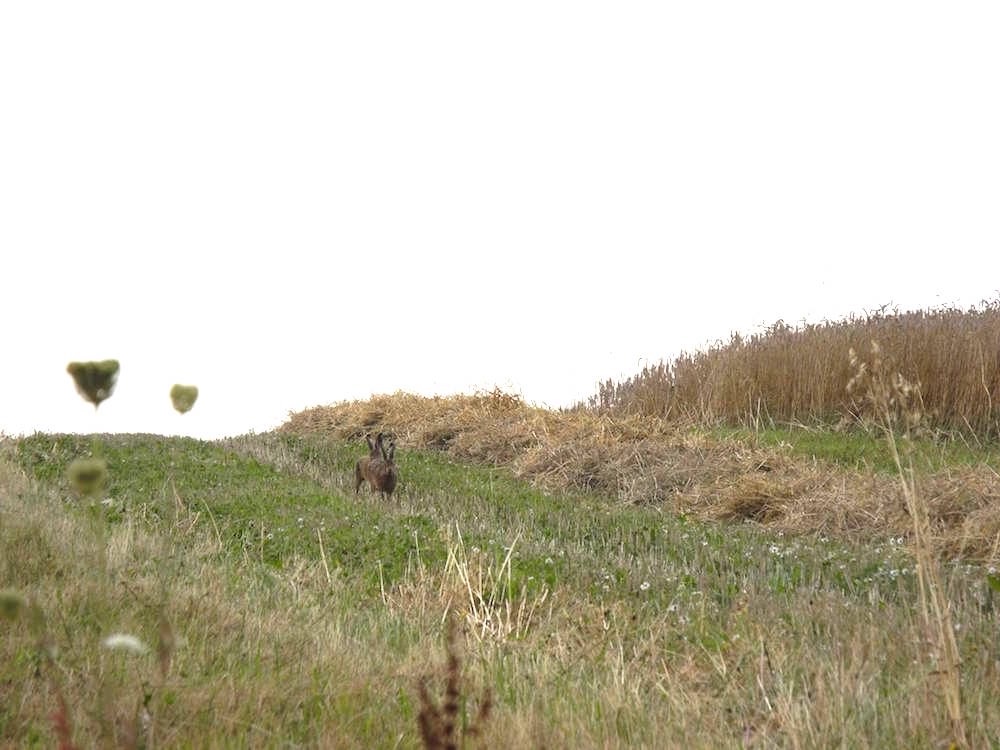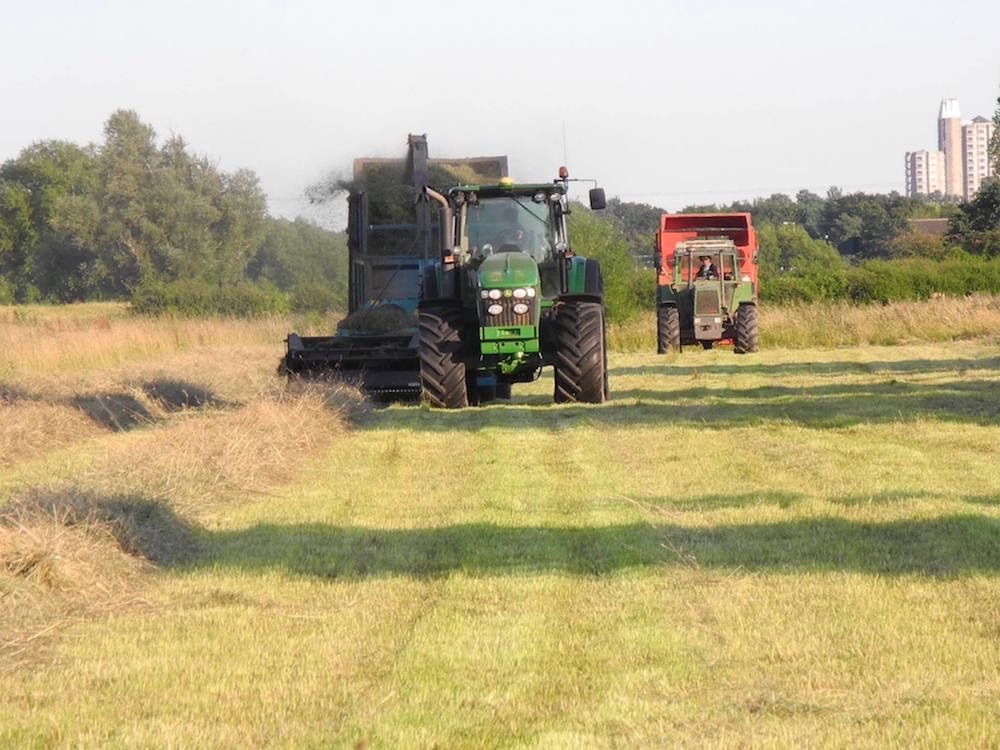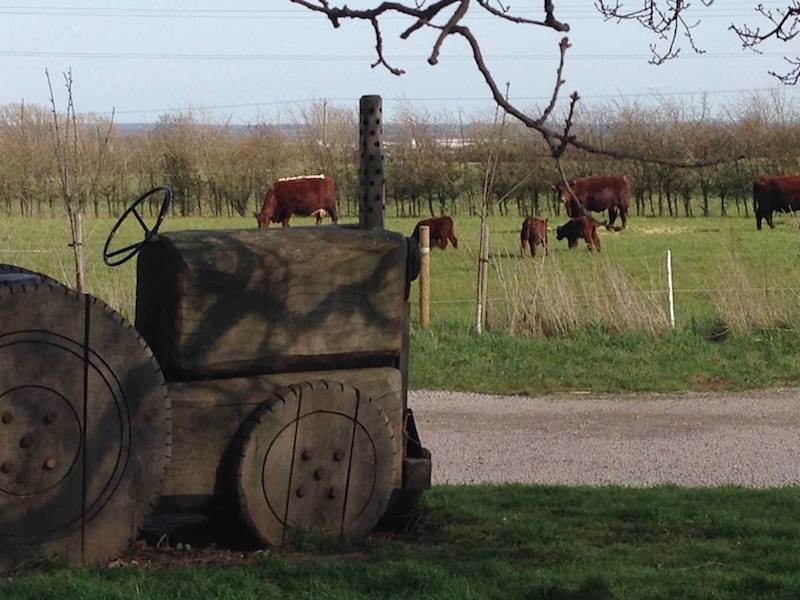 Organic Ingredients From Oakley Grange Farm to Our Café Kitchen to Your Plate - Delicious and Healthy!
Part of the De Lisle Estate, Oakley Grange has been farmed for over two hundred years, with the Mee family taking residence just after the First World War. It was in 2001 when Richard and Inger Mee took over from Richard's Father that the process to gain organic status began. You can be assured that most of the food you will eat in the Café is either grown or reared on the Farm, guaranteeing provenance and quality and of course a great taste!
Over 600 acres of organically farmed land are home to cattle, pigs, sheep and laying hens as well as providing wheat, fruit and vegetables for the Café and Delicatessen. The livestock you see on your way to the Café are grazed on a rotating basis in line with organic ethos. This gives them more healthy and natural grazing whilst benefiting the pasture by not having to use chemicals and fertilisers. More details about organic farming can be found on the Soil Association's website.
By keeping to traditional farming methods with wide field margins, a buffer zone is created around our crops encouraging wildlife and birds which we continually monitor to assess the effect we are having on the local environment. The RSPB carry out regular surveys and we were delighted to win the RSPB Nature of Farming Award in 2013 for the Midlands as well as coming third Nationally!
We also have a great relationship with several local Beekeepers, who place their hives around the Farm to both pollinate the crops and of course provide delicious honey for the Café and Delicatessen.
Our customers say how much they enjoy dining in the Café whilst watching the Farm's animals relaxing in the fields and the tractors working away. Our Farm Open Days are always extremely popular and will be posted on our Events page when they are available.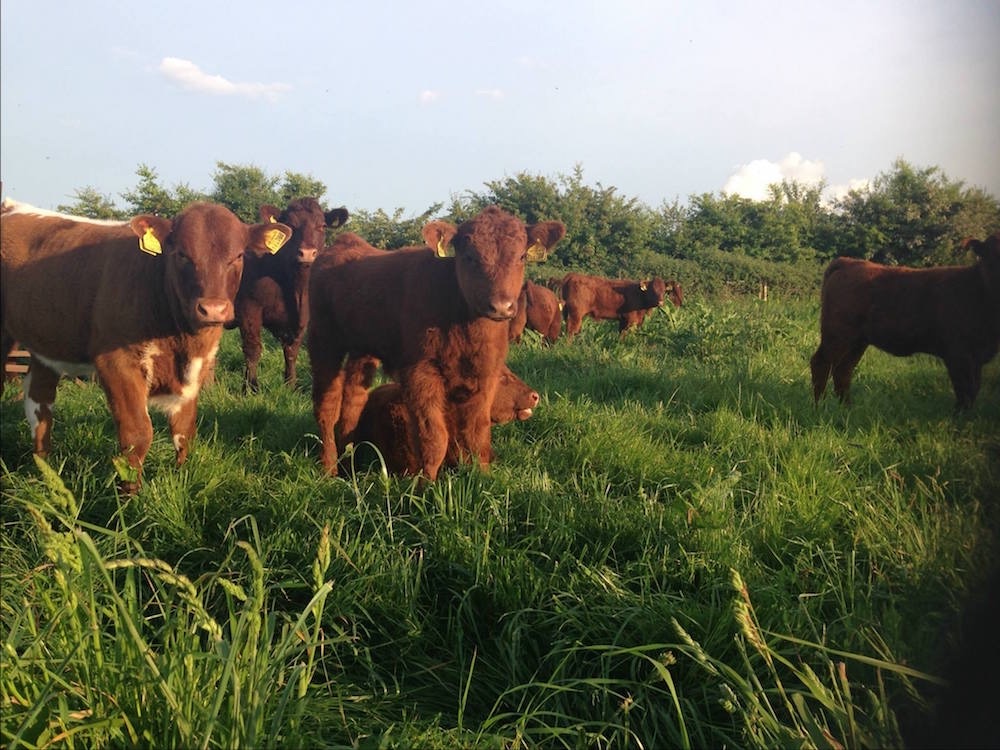 Lincolnshire Red Pedigree Cattle roam freely on our organic land during the Spring and Summer. When conditions deteriorate we bring them in to over-winter in our barns where they are fed on the organic forage produced on the Farm.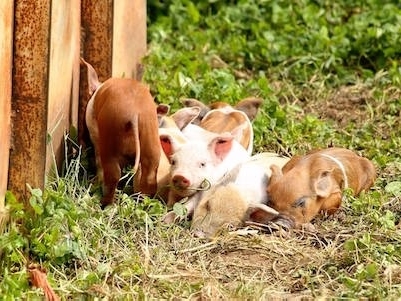 Our Homebred Duroc Pigs are bred to live outside all year round. Their good nature and attractive markings make them a popular 'photo opportunity' with our customers especially when there are piglets around!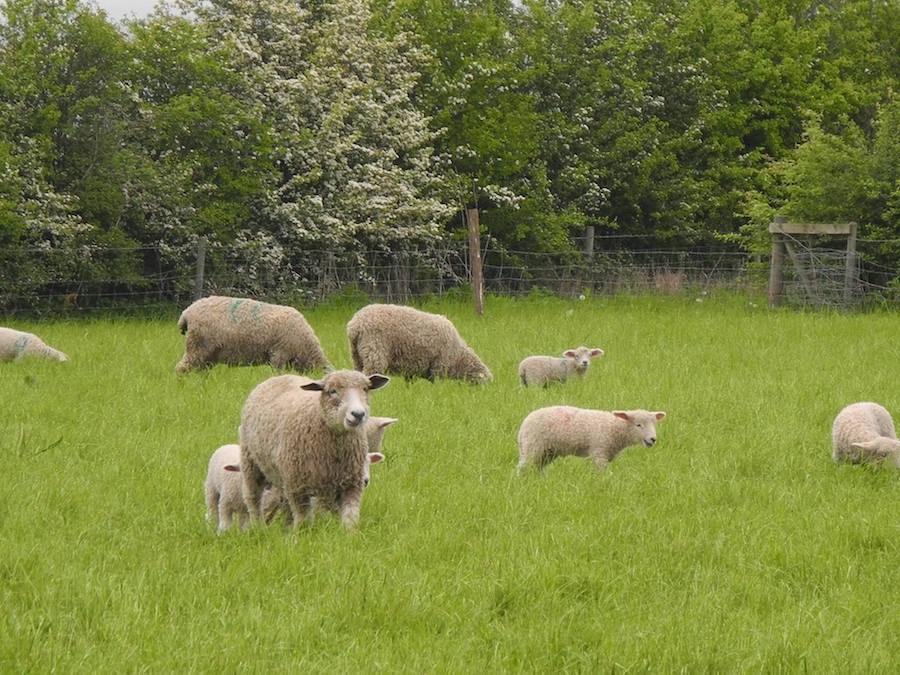 Our Rare Breed Exlana and Soay Sheep lose their wool on their own and therefore do not need shearing. This adds to making their lives even more stress free and consequently their meat more tender.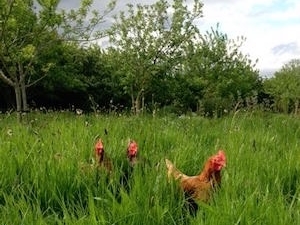 We prefer our Chickens to live an outdoor free-range life, meaning that their egg yield is less but their life is better! In the Brood are Legbars who produce blue shell eggs and Leghorns who produce white shell eggs.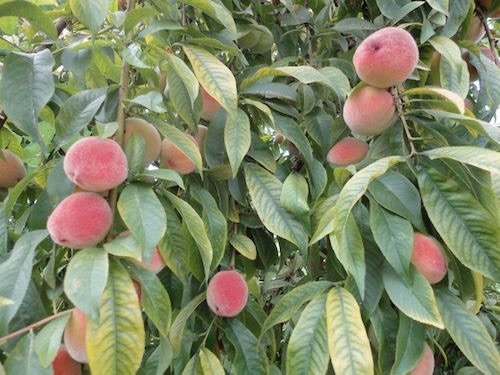 Our Orchards supply our Café and Delicatessen with several varieties of organic apples, cherries, pears, plums, damsons and greengages that we have carefully chosen for their taste and quality. In our Glasshouses, alongside herbs and indoor vegetables, you will find peaches, apricots and nectarines.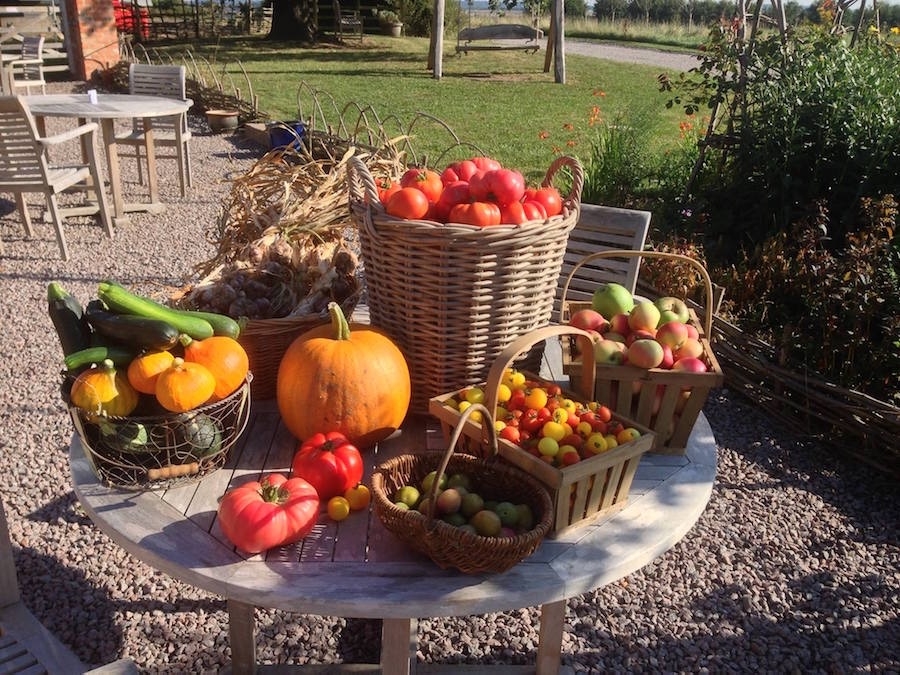 Our Vegetables and Herbs are mostly grown outside on the Farm, with any more tender species grown in the Glasshouses. We grow different varieties of potatoes, beans, squash, pumpkins, peas, carrots, parsnips, corn on the cob, cabbage, sprouts and salad crops - all tasty, all organic.
Farm Fun...
'Thoroughly recommend the Farm Open Days; our children loved the animals and we loved the food! Something for everyone!'